Over the last decade Image-In enjoyed working with many clients on a variety of different projects. Unlike the vertical industry focus of today's market place, we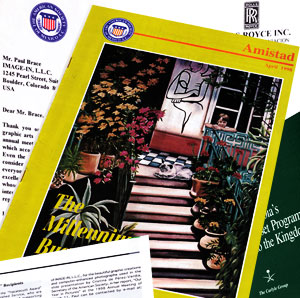 engaged with our clients on a multi-platformed basis. Our experiences included graphic design, website creation/development, teaching technology, technical-troubleshooting, business analysis, marketing, brand development, and software development. We worked with our clients to meet their creative needs.
Our Commitment
Creativity
Originality
Quality
We do think about it!
If you describe it...we'll design it!
The American Society
Boeing Aircraft Corporation
Della Reese
Integrated Service Solutions
Genesys 360 - Seattle University & M.R.I.
Oriental Rug Mart
Rolls-Royce Inc.

Arapahoe County, Colorado
The Carlyle Group
Envision Concepts
Gannett
Kingshill Business Center
The Reporter Online

University of South Florida

"Working with Image-In to develop our Web site has been an exciting, rewarding experience. We had a great deal of challenges in deciding how to present a huge amount of technical data in a way that would be informative and not overwhelming. Image-In developed some very creative solutions for us. They were always willing to go that extra mile and were very open to our suggestions and ideas. I enthusiastically recommend Image-In and look forward to a continued working relationship as our site continues to expand.".

Catherine Peetros, Director of Marketing and Communications

Integrated Service Solutions

"…Since the inception of the Arapahoe County Social Services Information System (SSIS), we have been able to customize our Assistance Payments business process as well as drastically reduce the repetitive duplication and over abundance of paperwork. This application empowers the technicians to effectively manage their caseloads and maximize their interaction with the clients. In addition, the reporting features and capabilities will ultimately prove beneficial to all levels within our agency. We believe that the ability of this product to incorporate biometrics, fraud prevention as well as other enhanced features present exciting possibilities for future expansion. We look forward to growing with this software and meeting the demands required by Federal agencies for compliance with the new Welfare Reform Act…"

Valerie Stone, Business Systems Analyst,

Arapahoe County Government

"They provided us with unprecedented service. Not only were their on-site technicians excellent, but the phone support that we received was unsurpassed. We found the company maintained the highest standards of professionalism, and were able to explain solutions in language which was understandable to the lay person."

John Kern,

Kingshill Business Center

"The American Society of Mexico, A.C. graciously thanks Image-In for the beautiful graphic creations and computer enhanced presentation for the 1998 Annual Meeting"

"Thank you for setting up the RR-TAY CD-ROM Training program to run on any standard computer. By using your advise, we have been able to help other colleagues set up the program to run on their computers"


Keith Callan,
Rolls-Royce, Inc.

Amistad Magazine April 1998

"Every year, The American Society of Mexico holds a formal annual meeting at the home of our Honorary President, the United States Ambassador assigned to Mexico. The International media always attends. Image-In's presentations have contributed to the success of our annual meeting and to the enhancement of our public image these past two years."

Dr. K Shwedel, CEO & Chairman of the Board

Christina de Perez-Verdia Executive Committee-Secretary